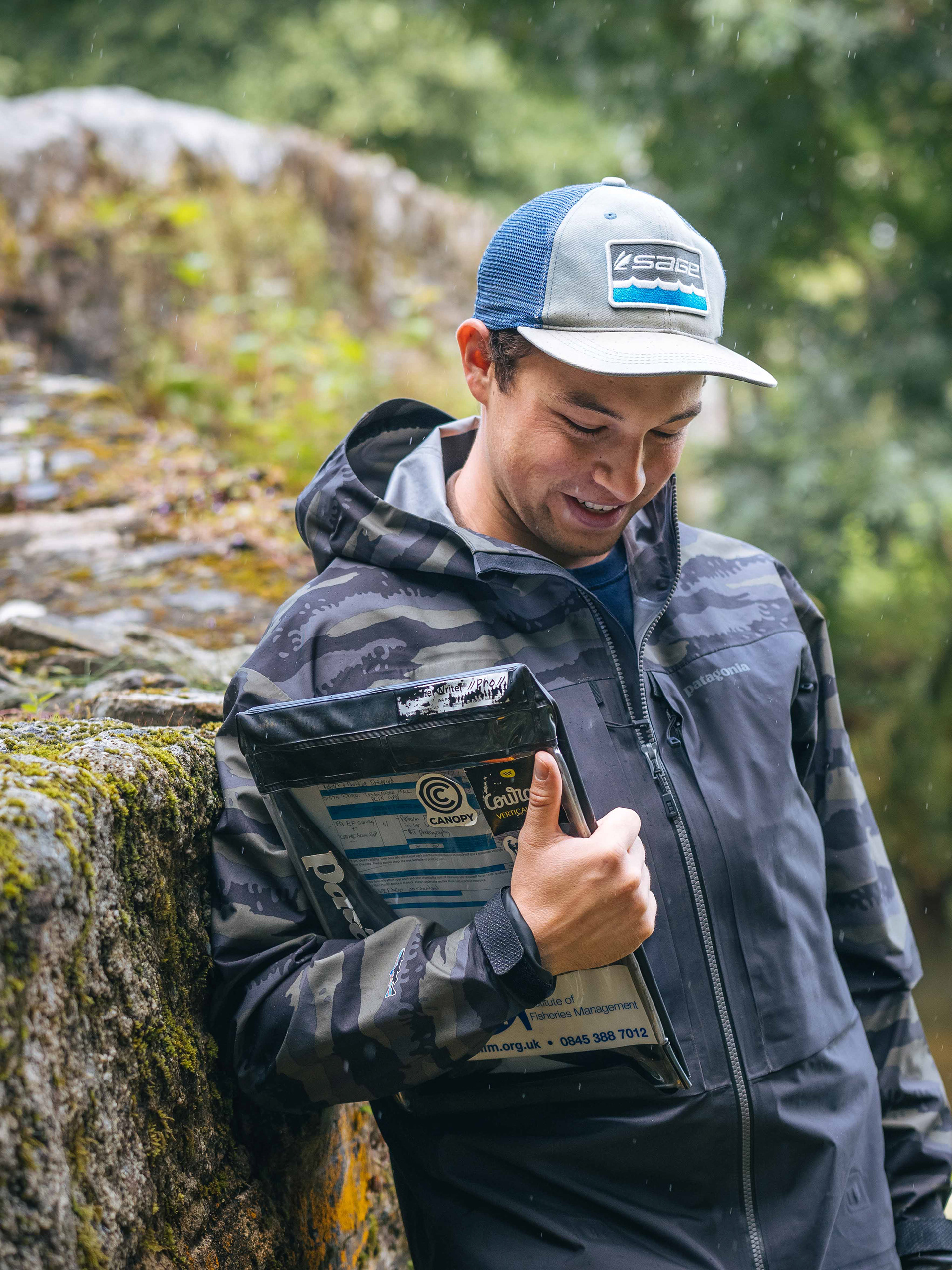 Working with the Westcountry Rivers Trust I spent a few days on the Devon, Cornwall boarder, on the river Inny, part of the Tamar catchment - I didn't know what all those words meant before; funny what a few days in the company of passionate, knowledge, dedicated people can do to you.
A team of three, they carried out an electro survey, recording the number and type of fish present in a defined area of the river in an attempt to better understand its ecological health.
An electronic backpack is used to attract fish, which are netted and transferred to buckets for recording before being released. It's just one part of a large bodyt of work carried out by the Trust, who are dedicated to protecting and restoring the health of the inland waterways that grace the westcountry. In their words:
"We care for your Westcountry rivers, streams, brooks, estuaries and wetlands.
Through science, evidence and experience, our charity preserves, protects and improves the region's freshwater environments for all who depend on them.
Our aim is to inspire a long-term love for, and understanding of, this vital natural resource
."